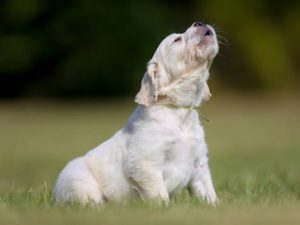 Did you ever wonder why your dog barks at the sound of sirens passing by?Interestingly enough, dogs interpret high pitch sounds such as a siren as a form of communication. High pitch sounds are a preferred choice of communication for dogs due to the fact that they travel longer distances. You may also notice that when one dog howls, other dogs in the neighborhood may chime in as well. That's because they feel a need to connect and communicate with another pack of dogs from a far.However, not all dogs respond to sirens. It's believed that dogs who don't respond,...
---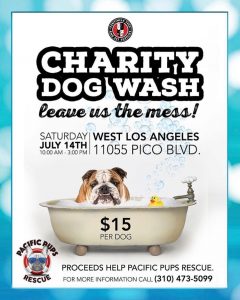 This past Saturday, July 14th at the Centinela Feed & Pet Supplies on Pico Blvd, we had our first charity dog wash! The wash began at 10am with a line of dogs waiting to get pampered in the new grooming facility. Over 15 dogs, large and small enjoyed getting washed and massaged in a spa like experience for $15. The experience included shampoo, conditioner, and a blow dry. We are very grateful for the Centinela Feed & Pet Supplies for hosting the event as they donated all the proceeds to Pacific Pups Rescue! To make the event that much better, we...
---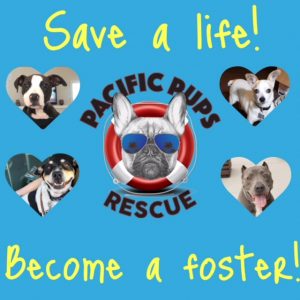 Being a foster is very rewarding. You save a life. That dog or cat would not have made it out of the shelter if you hadn't stepped up to be a foster. A rescue cannot save another dog from the high-kill shelter, from the street, or from a desperate situation, if there is no foster.Yes fostering is rewarding, but what exactly does a foster do?A foster takes care of a dog or cat until he or she gets adopted, or for as long as you can. We ask you take care of this animal, and help it to learn what...
---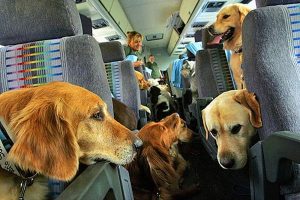 The holidays are here, and a lot of you will be traveling to visit your families, or friends and families will be traveling to visit you.  We want to make sure your pets have a safe and comfortable trip with you. When flying, check with the airline ahead of time, to not only let them know you'll be traveling with a pet, but also to see what (if any) documentation they need.  Some airlines require current vaccination records.  If you animal is a registered service dog or emotional support animal, make sure you bring your doctor's letter, or service animal...
---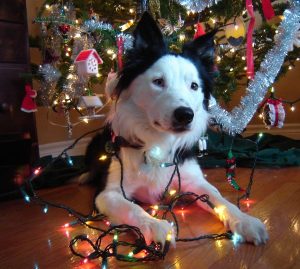 Its the most wonderful time of the year! Everyone's jolly, decorations come out and go up, Christmas trees and Menorahs light up the house, and friends and family visit with one another. During this busy and excited time, people may not be keeping as close an eye on their beloved pets as usual.Here are some tips to help keep your pets safe this holiday season: Keep your pets' collar and ID tags on. Also, make sure your microchip information is current. With visitors entering and exiting the house, it is possible you pet slips out of the house. Have a...