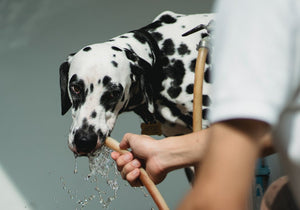 Summer brings opportunities for lots of outdoor fun with your pet, along with some challenges.It's important to protect animals from dangers, as well as keep them comfortable and entertained. With a bit of preparation and the following tips from Pacific Pups Rescue, you and your pet can enjoy the warmer months. Avoid too much concentrated heatClosed cars can quickly heat to temperatures that are unbearable for animals. The layer of fur they have also affects their comfort level. Dogs cannot sweat the way humans do, they cool off by panting and only the nose and paw pads can perspire. So so don't...
---
Pacific Pups Rescue is finding homes for needy dogs. Learn how you can make a difference. People love pets, and they always have. That's why the pet care industry will always thrive, even in times of economic uncertainty. If you're an animal lover with an entrepreneurial spirit, starting a pet care business could be the perfect way to make a living doing what you love.But as with any industry, you will need to prepare well and strategize your arrival into the market if you hope to succeed long-term. Below are a few pet care business ideas and some fundamental tips for...
---
If you're a Southern California animal lover, it can be difficult to see animals who are neglected, abandoned, or in distress. Fortunately, there are numerous ways ways you can help. The following guide offers some suggestions to consider. VolunteerShelters and animal welfare agencies are overbooked and understaffed. You can help by offering your time your time in the following ways:● Cleaning kennels, bathing animals, and providing physical, emotional, andmental stimulation.● Participating in animal adoption fairs fairs.● Helping with publicity efforts, like taking pictures of animals up for adoption and posting them online.● SPCA LA has numerous opportunities to help — you can find them here DonateAnimal rescues are...
---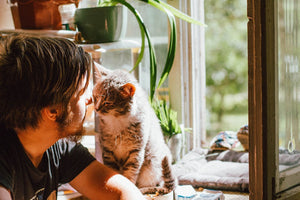 Bringing a new pet home is a life-changing experience. Pets — particularly dogs and cats — help relieve stress, anxiety, and sadness, as well as alleviate loneliness and even improve mental health. However, no matter what kind of fluffer you choose to adopt or buy, balancing apartment living with pet parenting is sometimes a bit difficult. A short preparation period is necessary for you to welcome your new pet successfully. Whether it is a dog, a cat, or even a hamster or a fish that you want to bring home, your apartment likely needs a few changes. Living with a pet in...
---
Now that fall is underway, pet parents can look forward to lots of cozy times with their favorite four-legged buddies, from brisk autumn walks to lazy afternoon cuddles by the fireside.  But as the leaves begin to change color and that end of year excitement starts to fill the air, it's important to be aware of the potential fall hazards that could pose a danger to your pet. Changes in our environment and around our homes mean that pets can sometimes get into seasonal trouble if we're not watching them closely. To help you prepare, here's a list of five...